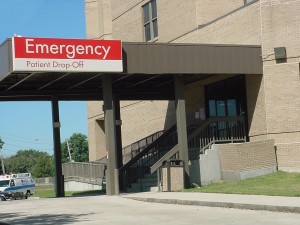 1. In most cases, anaphylaxis occurs when at least 2 organ systems are affected.  See page 9 of this World Allergy Organization slide share for a list of symptoms categorized by organ systems.  In few cases, anaphylaxis can affect only one body system (a sudden drop in blood pressure and loss of consciousness).
2. Epinephrine is the only medication known to stop and reverse anaphylaxis.
4. Epinephrine should be given immediately upon recognizing an anaphylactic reaction.  Any delay in the administration of epinephrine could result in a fatality.
5. If the first injection of epinephrine does not reverse the symptoms within a few minutes, a second injection may be needed.  Always carry 2 epinephrine auto injectors at all times.
11. Approximately 79% of allergic reactions at school occur in the classroom vs. the 12% that occur in the cafeteria.
New to food allergies?  Get started here, then subscribe to our site and join our social network so you don't miss anything new!