Good Earth Natural Foods grocery stores are a great place to find allergy free food for your family.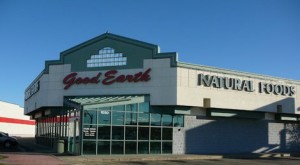 Here's 3 reasons why I like to shop there:
Good Earth specializes in carrying food products for special diets, so products I can't find at the mainstream grocery stores, I can find here.
I can order specialty products through Good Earth from their suppliers that they don't normally carry in their store.  This is often a better option than buying from the supplier direct, especially if I am only ordering a few small items, because I can skip out on paying shipping.
I can order products one case at a time from the Good Earth grocery store and any bulk discounts that are offered by the supplier are passed on to the consumer.
For more articles about allergy friendly grocery stores, click here or for more ideas on ways to save money, click here.