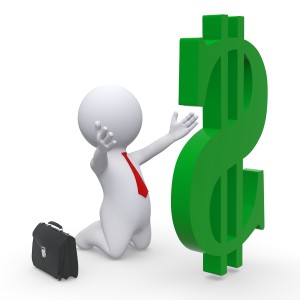 It's been just a short three months since we published our first blog post here at Allergy Cookie but we already feel like a well integrated part of the food allergy blogging community.  We have been overwhelmed with the amount of knowledge, enthusiasm, creativity, and cooperation we have seen here and feel blessed to be a part of this amazing group of people.
Of course, in order to continue our involvement in this arena long term, monetization of our site is essential.  That's why we're inviting you to partner with us today and we know you'll be happy you did, here's why:
1. Strong From the Start

Allergy Cookie was initially launched in January 2014 with solid, consistent branding and over 60 pages of initial content.  In our first 90 days of activity alone, we managed to draw a total of 2159 unique visitors to our site resulting in 6299 pageviews, securing our place in the market.
2. Growing Numbers
While we averaged over 2000 pageviews per month during our first 90 days, the third month alone resulted in over 3700 pageviews, indicating that our numbers are clearly growing.  In addition, we have continued to steadily gain followers across each of our social networks (70% growth month over month).
3. Frequent Posts
We continue to post frequently on our site bringing our loyal readers back again and again, providing repeated exposure to your ads.  Did you know that the average person is exposed to an ad 20 times before making a purchase?  This is why frequent posts on our site and repeated exposure to your ads is crucial.
4. Active in Social Networks:
Our activity across our social network has earned us an above-average Klout score that is growing fast enough that it wouldn't be fair list it in this article since it would likely be outdated by the time you read this.
5. Niched Brand Recognition
We may be new and our numbers are still relatively small, but our niched focus allows you the opportunity to create brand recognition among a group of readers that all have a reason to purchase the product you are marketing.
6. Lock in at Low Rates
Because we are new to the market, you have a limited time opportunity to lock into a three month contract at a low rate (some plans as little as $10 per month) while you experience the benefits of a growing reader base.
To find out more about how you can partner with Allergy Cookie, email us at at: advertise@allergycookie.com to request a copy of our media kit.