Ever wondered what a Reese's Peanut Butter Cup tastes like?  Here's a safe and easy copycat treat you can make.  It tastes even better than the original, too (take our word for it)!
1. With a grownup's help, simply melt the chocolate, then harden it in the freezer.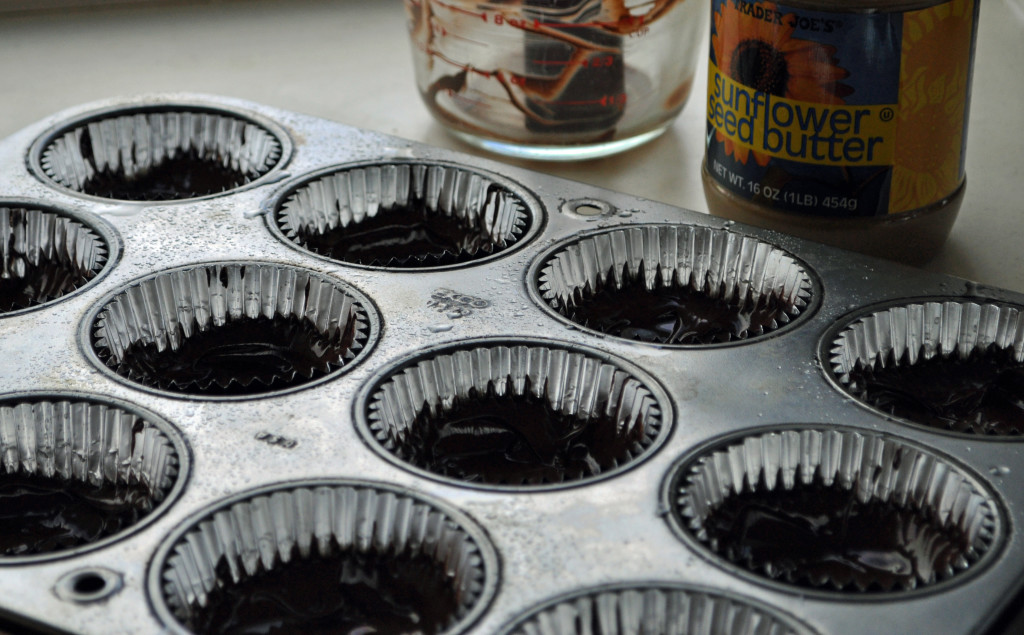 2. Next, spoon the sunbutter mixture onto the hardened layer of chocolate.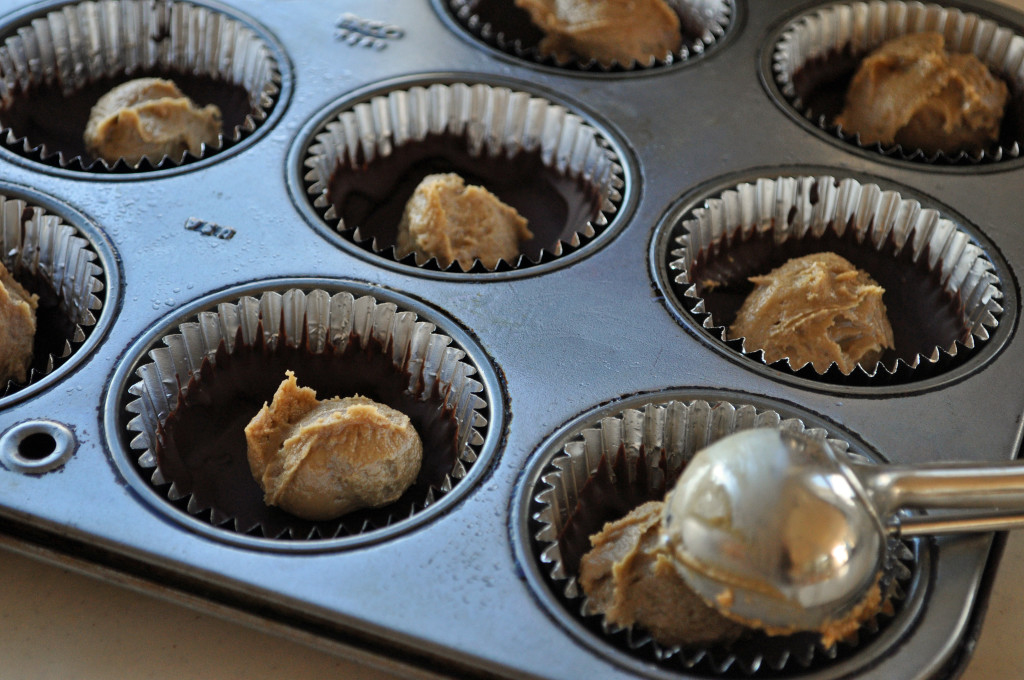 3. Smooth it out and freeze it again.
4. Finally, top with another layer of melted chocolate and quickly spread the top layer before it hardens.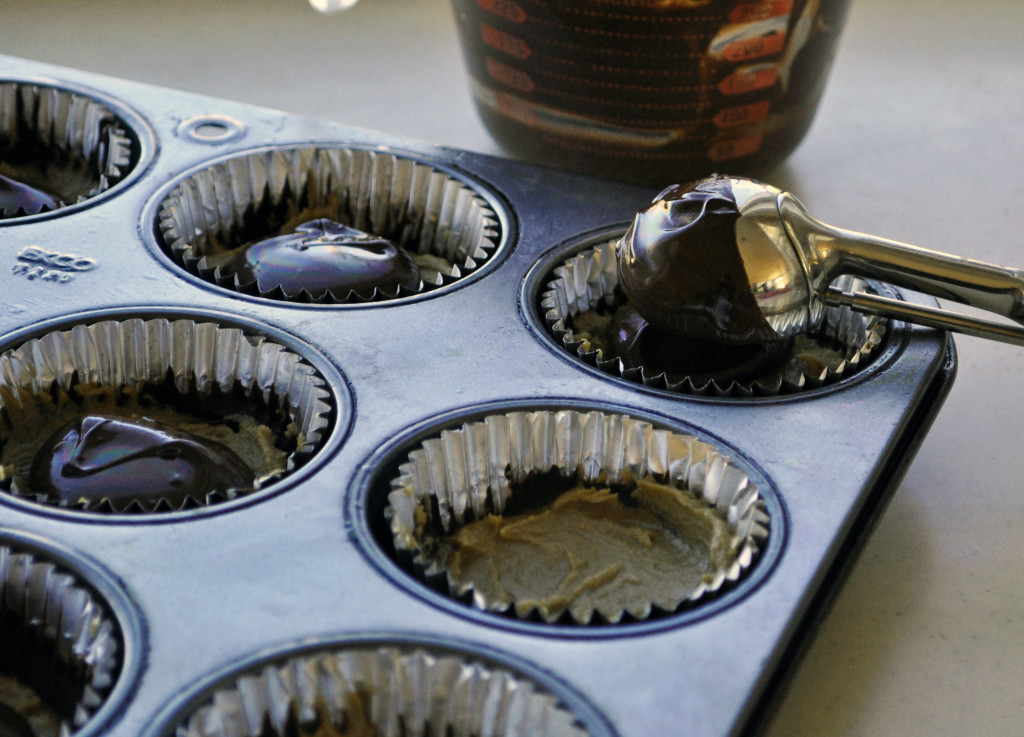 5.  Freeze it one last time, then pull out of the freezer and let it warm up to room temperature to eat!  You never knew it was so easy to make your own candy, did you?
Better Than Reese's Sunbutter Cups (top 8 free, gluten free, vegan)
Try this in mini muffin tins, too!
Ingredients
2 (10 oz) bags Enjoy Life Semisweet Mega Chunks
1/2 cups sunflower seed butter
2 T. Soy Free Earth Balance
1/4 cup + 2 T. powdered sugar
Directions
Melt 1 bag chocolate and spread into bottom of muffin tin.
Place in freezer for 15 minutes.
Meanwhile, cream together sunbutter, Earth Balance, and powdered sugar.
Remove muffin tin from freezer and spoon sunbutter mixture on top of each chocolate base.
Return to freezer for 15 minutes.
Melt remaining bag of chocolate.
Remove muffin tin from freezer and spoon melted chocolate over top of sunbutter mixture (spreading quickly as you go, before the chocolate has a chance to cool and harden.
Return to the freezer for another 15 minutes.
Remove from freezer and let sunbutter cups warm up to room temperature before eating.
Nutrition Information:
371 calories, 29g fat, 12g saturated fat, 0mg cholesterol, 113mg sodium, 31g carbohydrates, 4.5g dietary fiber, 23g sugars, 5.5g protein
https://www.allergycookie.com/better-than-reeses-sunbutter-cups/
Copyright © 2014 Allergy Cookie. All Rights Reserved
Looking for more kid-friendly recipes?  Click here.