We are excited to bring to you the first of a series of reviews and giveaways for the holidays… The Award Winning BugaBees!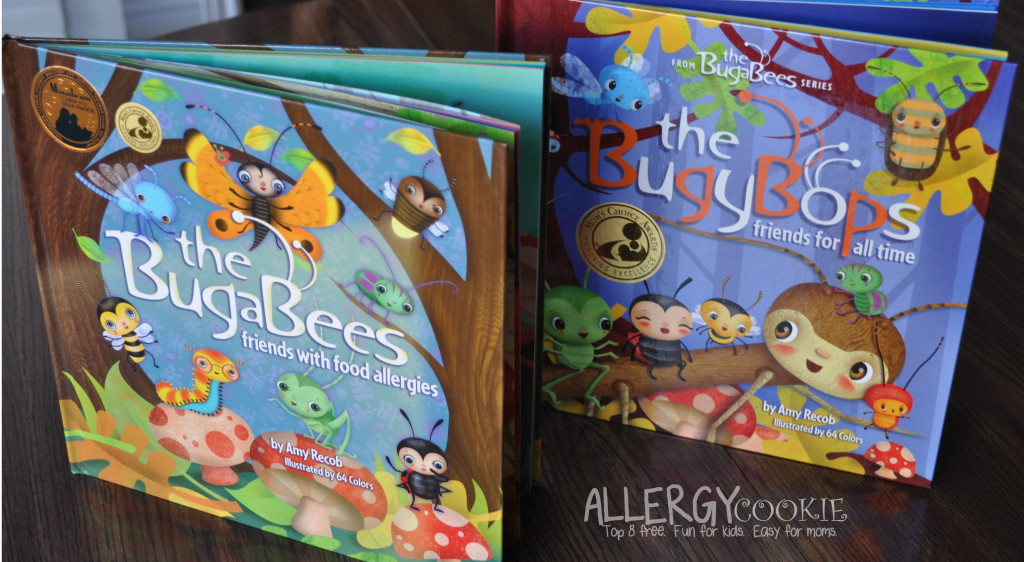 Written by Amy Recob, the BugaBees (and BugyBops) books are bright, beautiful and draw the attention of small children quickly.
The short rhymes on each page continue to hold their attention and also introduce a mass of important information information in a positive and non-scary way.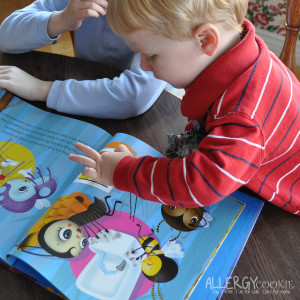 My 3 year old has always only known "safe" or "not safe", but is ready to start to learn more and the BugaBees book was the perfect way to begin introducing more food allergy safety language into his vocabulary.  In just a few short words, this book introduces:
Each of the top 8 food allergens
A variety of symptoms and signs of anaphylaxis
Various social situations like Halloween, school, play dates and birthday parties
Cross contact
Epinephrine and other medication
Each page also ends with a positive focus: "No thank you" he says.  "It's really okay.  I can still have lots of fun without (insert allergen) anyway!"  The pictures on each page reinforce this concept with smiling faces and bugs having fun doing lots of cool things.
To take it a step further, Amy has provided additional pages of talking points and activities to help children learn to recognize and avoid their allergens.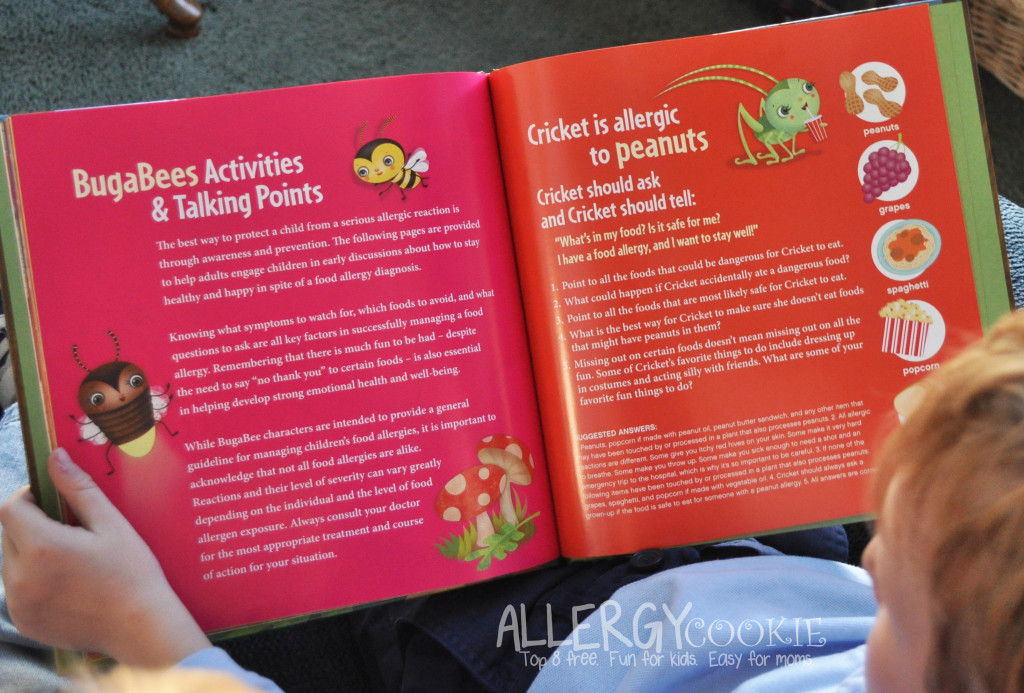 The BugyBops book is equally as great.  This book focuses on the friends of the BugaBees who don't have allergies of their own, but seek to keep the BugaBees safe and included in all they do.  Donating this book to a local or school library would be a great way to begin to help spread awareness and encourage inclusion.  Since the book is designed for a parent to read aloud to the child, parents can learn along with their non-allergic children as they read the book to them.
We read the BugyBops with a kindergarten-age cousin who wanted to stop in the middle of reading (at the handwashing page) to go wash her hands and come back since she had remembered eating something before we sat down to read the book.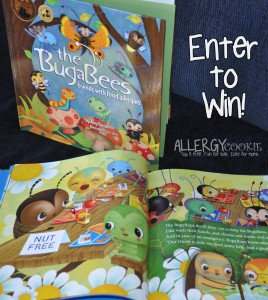 Again, in just a few short rhyming words children without food allergies are introduced to:
Each of the top 8 food allergens
Epinephrine and other emergency protocols
Preventing cross-contact in the classroom and other places
An anti-bullying message
Preventing unnecessary risks by avoiding food allergens when around the BugaBees
Including friends when planning food for parties and other special events
Encouraging friends to carry their emergency medication with them wherever they go
The BugyBops also includes talking points, quizzes and activities that review these concepts and even includes a chart showing possible signs of anaphylaxis.
Thank you Amy for providing us with books to review!  The kids already love them and so do I!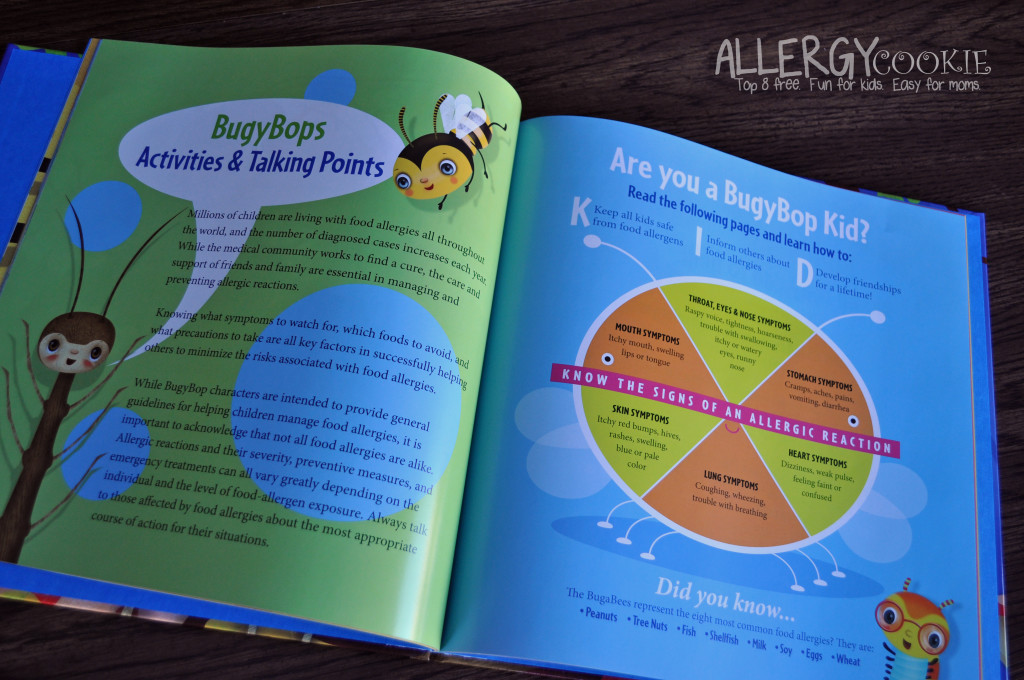 You can enter to win a set of BugaBees books of your own by entering to win in our giveaway below.  Good Luck!
a Rafflecopter giveaway