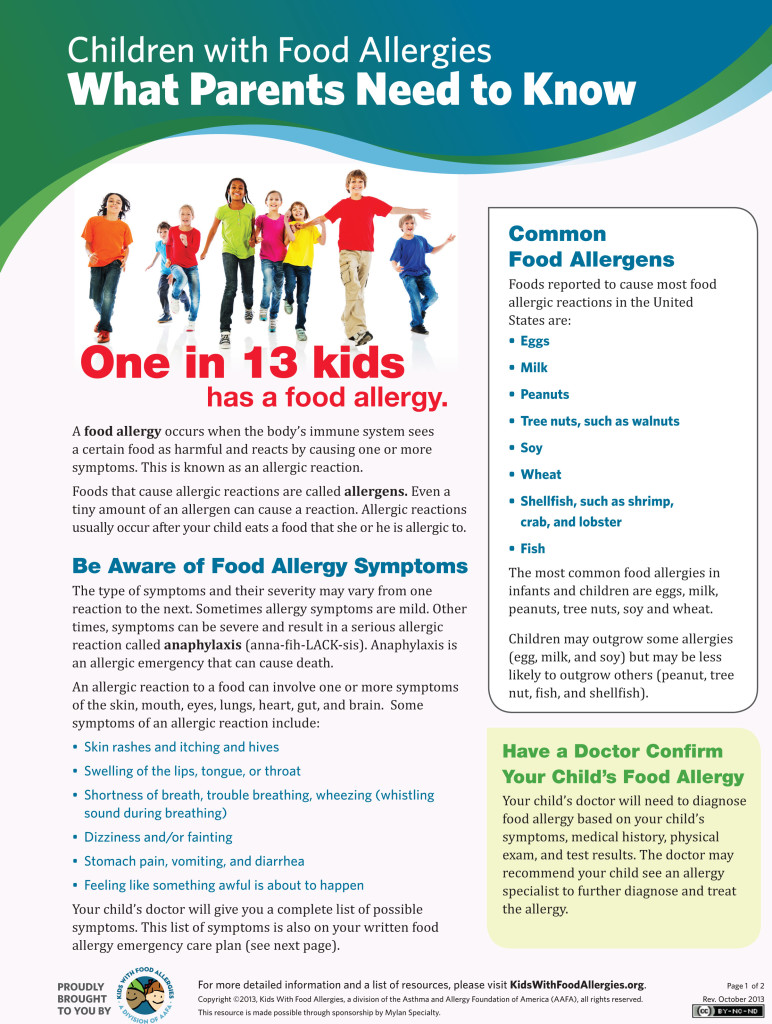 The Kids With Food Allergies Foundation recently released an educational handout which proves as a helpful tool for doctors, health educators, school administrators, parents, and child care providers.
This simple, easy-to-read handout provides a comprehensive overview of the basic must-know information for anyone responsible for a child with food allergies.  It is an excellent resource for pediatricians to provide parents of newly diagnosed food allergic patients as it answers many of the basic questions and helps parents create an action plan for how to handle their child's food allergies both on a day to day basis as well as in emergency situations.
This document could also be helpful for parents of infant children just getting ready to introduce their child to solid foods, as it provides an overview of various types of symptoms that can occur as a result of food allergies and also outlines the top 8 foods that are most likely to cause an allergic reaction.
The document is available for download at: http://community.kidswithfoodallergies.org/blog/children-with-food-allergies-what-parents-need-to-know.