Do you get nervous when you're trying to bake gluten free vegan bread (either from a recipe or a pre-packaged mix) and you have to make substitutions?  Me too!  Gluten free plus vegan is super tricky and even just one minor change can affect the end result as a whole.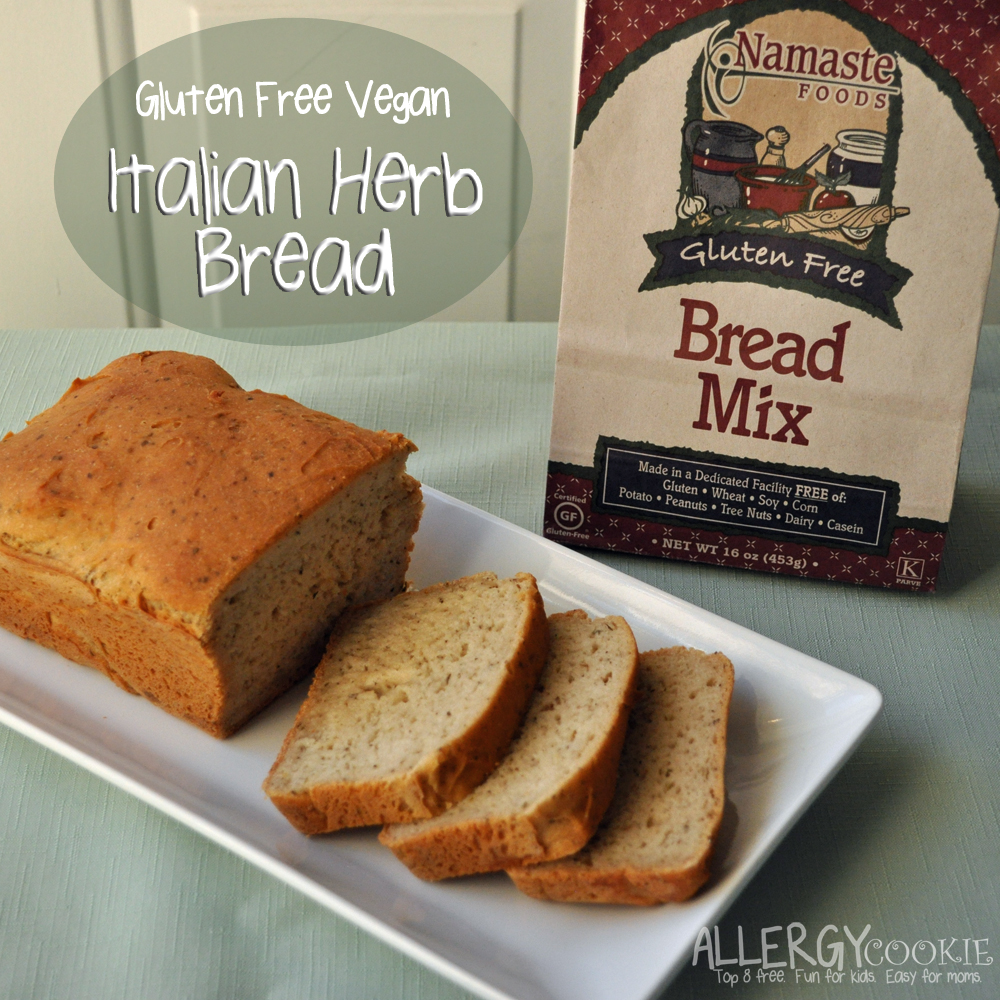 That's why I was pretty nervous to try out this bread mix that Namaste sent us to review, which calls for a total of 4 eggs. (One or two eggs don't make me so nervous anymore but 4 eggs is a lot to sub, especially when you're baking gluten free and the end result doesn't always turn out quite right.)
Thankfully, our top 8 free Italian Herb Bread test worked out just fine.  The flavor was delicious and the texture of the bread was perfect.
Italian Herb Bread (gluten free, vegan, top 8 free)
Ingredients
1 package Namaste Gluten Free Bread Mix
1 T. Italian seasoning
1 T. fruit pectin
1 T. baking powder
3/4 t. baking soda
1/4 cup + 2 T. apple cider vinegar
1/4 cup oil
1 cup warm water
Directions
Preheat oven to 350 degrees F.
Combine warm water and yeast and set aside for at least 5 minutes.
Mix dry ingredients separately and set aside.
Add wet ingredients to yeast mixture.
Combine all ingredients and beat with electric mixer for 3 minutes on medium speed.
Pour batter into prepared pan and cover loosely with sprayed wax paper or plastic wrap.
Let rise for 2 hours.
Bake at 350 for 65 to 70 minutes, covering loosely with foil after first 30 minutes to prevent over-browning.
Cool in pan for 5 minutes, then turn on to cooling rack.
Cool completely before slicing.
Eat same day or freeze slices individually.
Nutrition Information:
107 calories, 3g fat, <1g saturated fat, 0mg cholesterol, 247mg sodium, 19g carbohydrates, 1g dietary fiber, 2g sugars, 1g protein
https://www.allergycookie.com/italian-herb-bread/
Copyright © 2014 Allergy Cookie. All Rights Reserved
Since you never really know what the consistency of a gluten free batter is going to be like, especially when you make substitutions, I almost used a dough hook, but went ahead and used the regular beaters on my mixer which worked fine.  I don't think you'd go wrong with a dough hook either, though.
The batter did take a little longer to rise with these substitutions.  I ended up letting my bread rise for a total of two hours and I think it was the perfect amount of time.
Since I had some leftover Italian seasoning from the Pasta Pisavera, I decided to add it to our mix and the end result was delicious.  This Italian Herb Bread would go great with spaghetti and makes a pretty delicious grilled cheese sandwich (using your favorite vegan cheese, of course).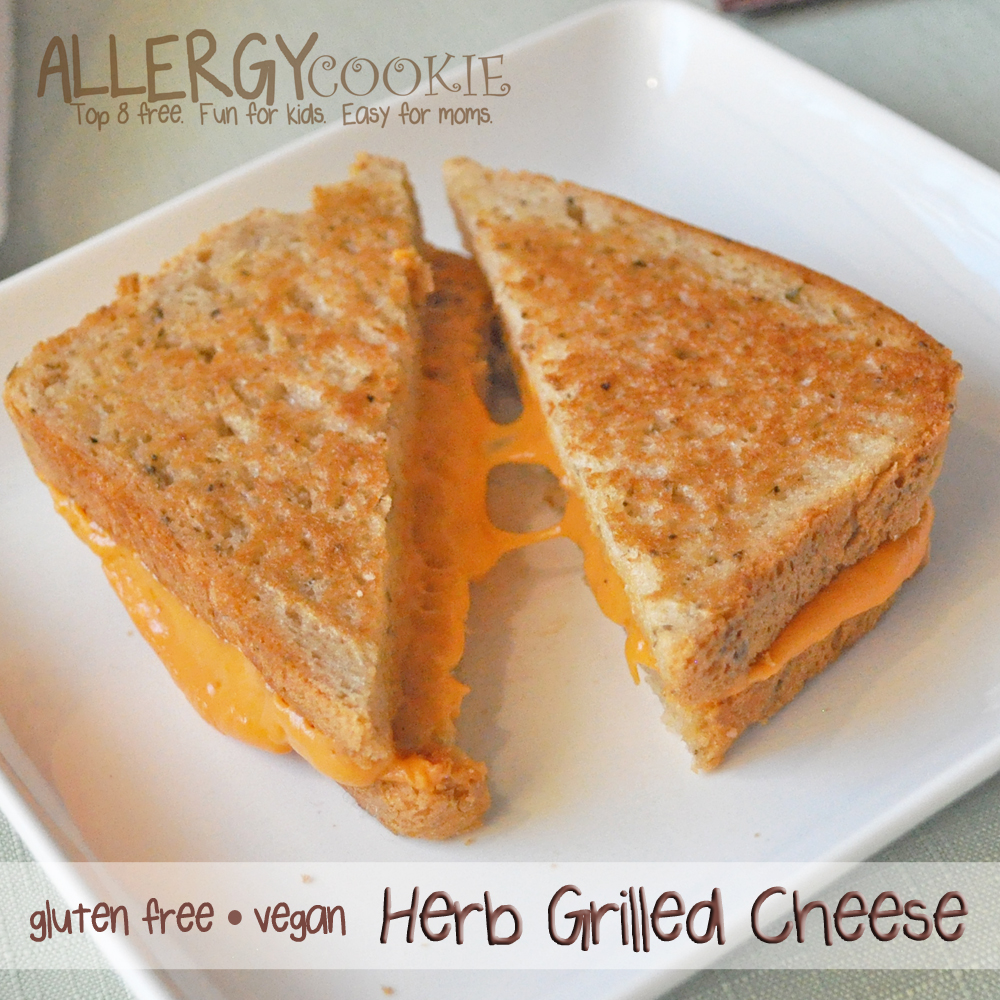 Don't forget to enter our giveaway for your own bread mix here:
a Rafflecopter giveaway

Like this post?  Stick around and browse more of our top 8 free recipes, then subscribe to our site and join our social network so you don't miss anything new!