Mardi Gras will be on February 17th this year and for weeks leading up to Fat Tuesday, families will be celebrating as they enjoy the street musicians, artists, and parades put on by a variety of organizations.  You can celebrate too, with these fun Mardi Gras cookies that are gluten free, vegan, and free from the top 8 food allergens.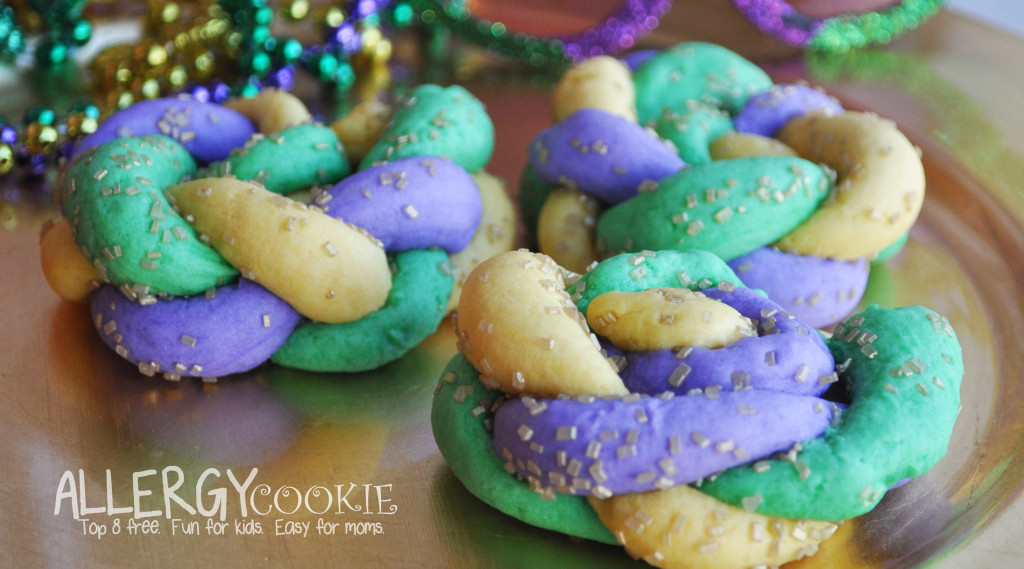 Designed to represent a traditional king cake, these cookies are easy to make and a fun way to incorporate many Mardi Gras traditions into your celebration.
Start by making soft sugar cookie dough and dividing it into 3 equal peices.  Use food coloring to color each section: purple, green and gold-yellow, then divide each individual piece of dough into smaller pieces (a little smaller than ping pong balls).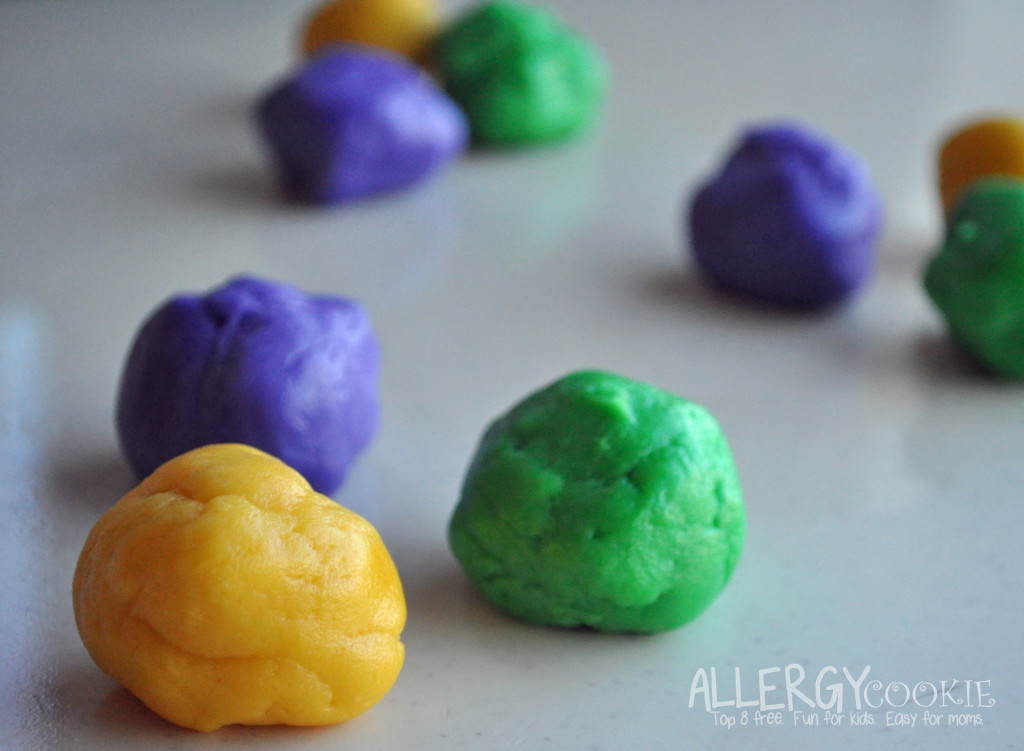 Roll each ball into long little snake shapes, then roll in gold sugar sprinkles.
Now braid the three pieces of dough together by bringing the piece on the bottom up over the center piece and continuing to lift the piece on the bottom up over the piece in the center.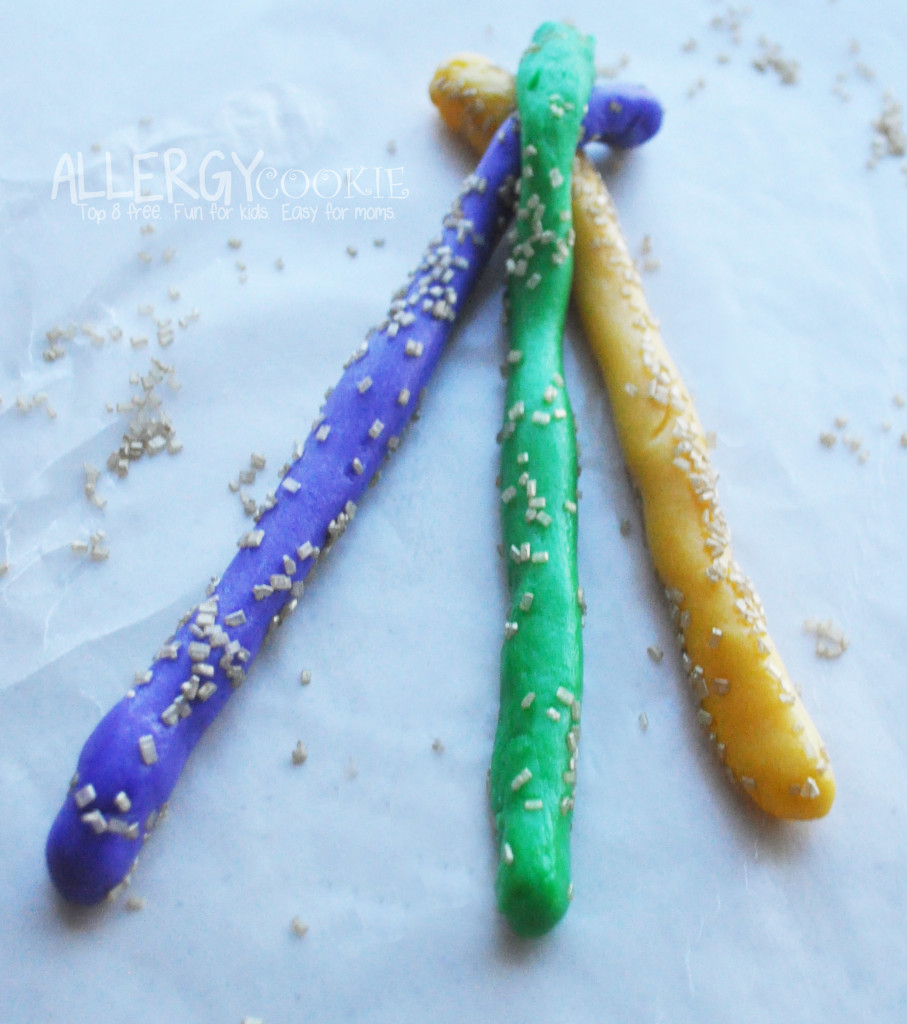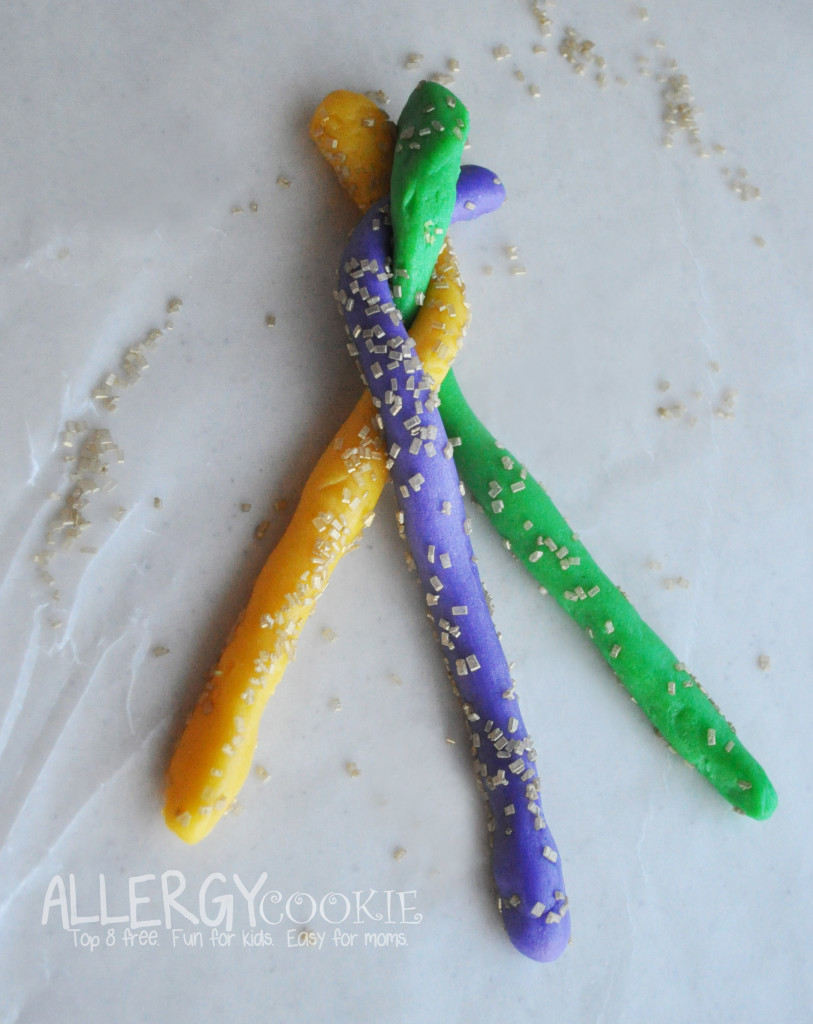 Once your dough is braided, roll each braid into their final shape and place on greased baking sheet.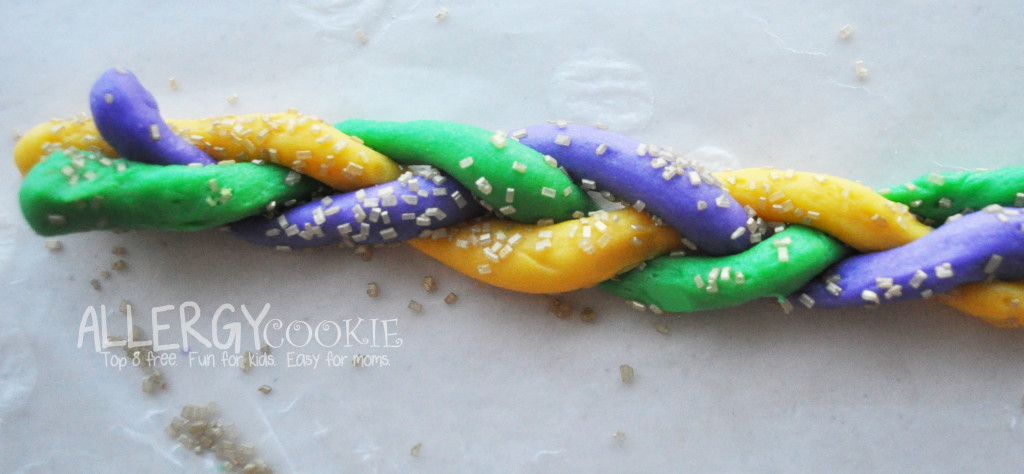 Bake at 375 degrees Fahrenheit for 8 to 10 minutes.  Let cool on baking sheet for 2 minutes before removing to cooling rack.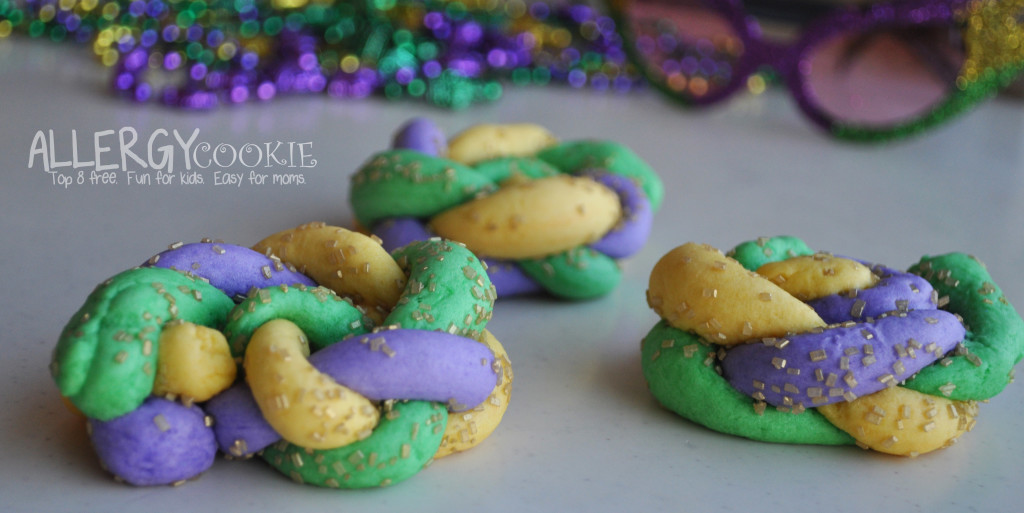 Enjoy!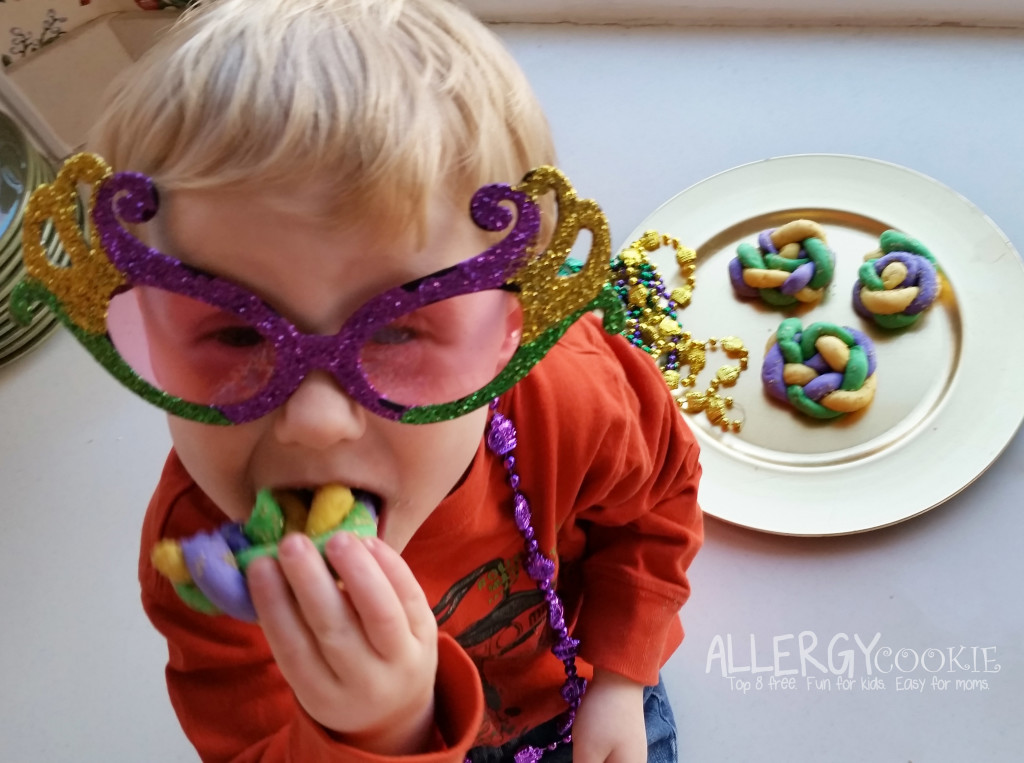 And just in case you think that Mardi Gras is just another excuse to be sleezy, think again!  Did you know you could actually be arrested just for asking someone to do something inappropriate to get beads or other prizes?
Like this recipe?  Find more fun allergy friendly recipes for kids here and browse our site for more fun activities for kids with food allergies.  Then head on over to our parents section for tips and advice and don't forget to subscribe to our site and join our social network so you don't miss anything new!
Just getting started?  Click here.