Whether you are eating Thanksgiving Dinner at home or gathering with family, when you have food allergies you'll still probably find yourself cooking more than your fair share of the meal, including your own turkey.  So here's an easy way to cook the traditional turkey… non-traditional style.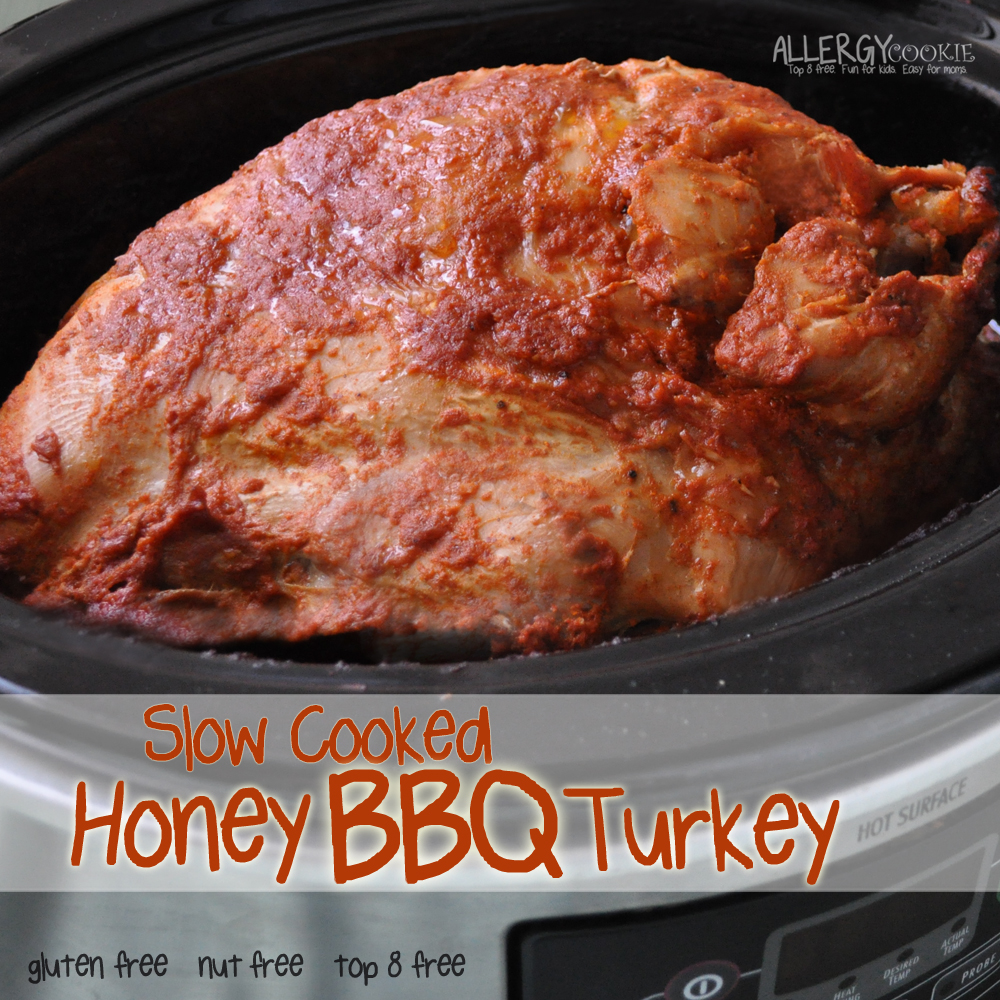 We love the way the slow cooker means you really can just set it and forget it while you focus on preparing the rest of Thanksgiving dinner.  You don't ever have to stop and baste the turkey, watch for that perfect brown, or worry about the turkey drying out.
Slow Cooked Honey BBQ Turkey (gluten free, nut free, top 8 free)
Ingredients
Directions
Combine honey and water and warm in microwave 10 to 20 seconds until melted and well combined.
Stir in coating mix.
Add additional water, 1 tablespoon at a time, if needed to create a thick paste.
Prepare turkey by removing neck and giblets, if included.
Rub paste over all of turkey, including underneath the skin.
Place in slow cooker.
Cover with lid, and cover with foil if lid does not seal.
Cook on high for 2 hours, then reduce to low and continue to cook for another 6 hours.
https://www.allergycookie.com/slow-cooked-honey-bbq-turkey/
Copyright © 2014 Allergy Cookie. All Rights Reserved
The Namaste Foods BBQ Seasoning Mix gives our turkey the perfect flavor.  We spooned the seasoned juices from the crock pot to drizzle over top of our meat, and served it alongside cheesy potatoes, which was the perfect touch.
Don't forget to enter our Namaste Foods giveaway here:
a Rafflecopter giveaway

Like this recipe?  Stick around and browse more of our top 8 free recipes, then subscribe to our site and join our social network so you don't miss anything new!