I had an absolutely wonderful time putting together this fun cake for my truck-loving two year old, who has severe food allergies.  His older brother insisted I make an allergy free cake that everyone in the family could enjoy so I went to work looking for recipes and ideas.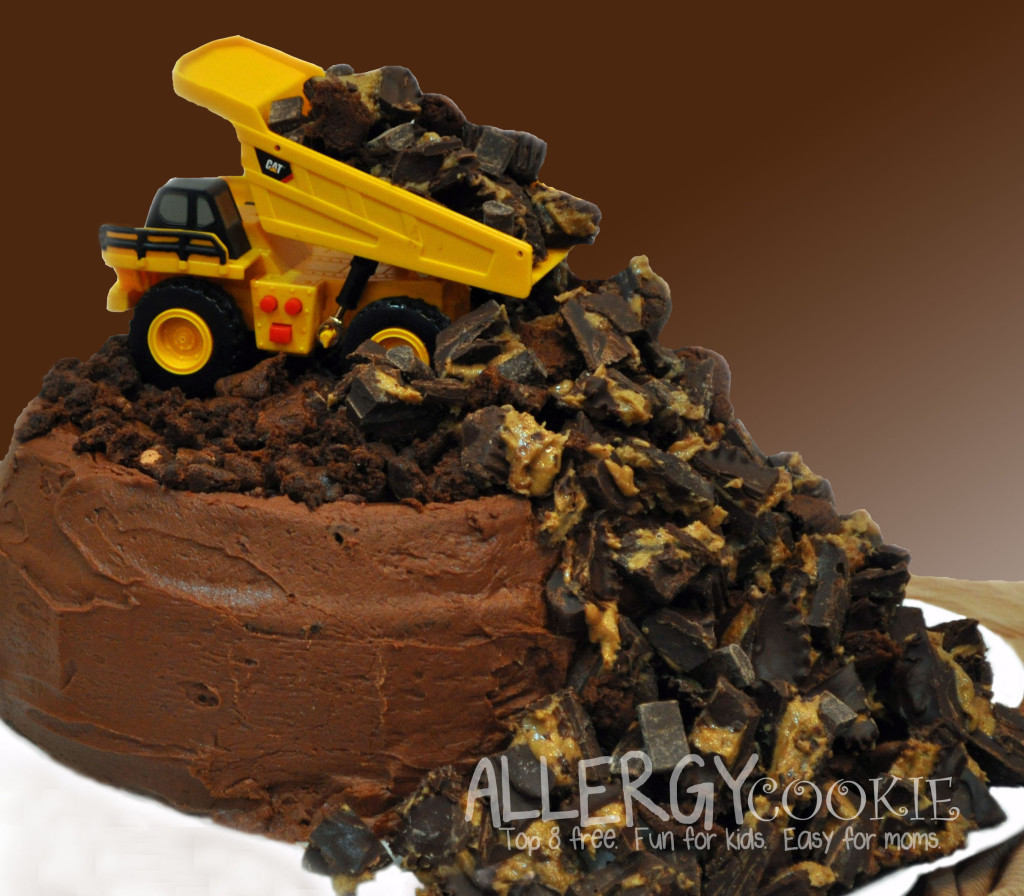 As it turns out, this cake was quicker and easier to put together than any of the specialty birthday cakes I used to make before I had to worry about food allergies, and the entire family loved it, too!
Here are the recipes and products I used to put it all together:
Enjoy Life Mega Chocolate Chunks
Enjoy Life Soft Baked Double Chocolate Cookies
Toy Dump Truck
Here's how to make it:

Bake the cake in two 8-inch round cake pans and let cool completely before frosting.
If the sunbutter cups are still in the freezer, remove them so they can begin warming to room temperature.
Layer cake, frosting in between layers.
Frost remainder of cake.
Crumble cookies and place on top of cake.
Place dump truck on top of cake.
Cut room-temperature sunbutter cups into chunks and place in back of dump truck and cascading down side of cake.
Crumble additional cookies and place randomly over sunbutter cups.
Add a few Mega Chunks chocolate pieces.
Be sure to take lots of pictures with your birthday boy before he bulldozes that cake!