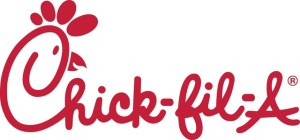 A Chick-fil-A location in Provo, Utah will be donating a portion of it's revenue to Food Allergy Research and Education during Food Allergy Awareness Week this year.
On Tuesday, May 13, Team Cookie will be hosting an event between the hours of 5 PM and 8 PM.  The event will be held at the Chick-fil-A located at Bulldog and State Street in Provo.  Customers who present a food voucher to their cashier at time of purchase will have 20% of their order's revenue donated to the Team Cookie FARE Walk for Food Allergies team.
Vouchers can be downloaded here: Team Cookie Chick-fil-A voucher
To find out more about eating at Chick-fil-a with food allergies, click here.
Want to stay updated on future fundraising events?  Subscribe to our site and join our social network today!