If you're not allergic to a food, chances are you know someone who is.  Food allergies affect approximately 15 million people in the United States and that number is growing, especially among children.  With food being such an integral part of the way we socialize with each other, knowing what you can do to help those around you stay healthy and safe is becoming more essential every day.
Since 90% of food allergies are triggered by only eight foods in the United States, it's not as hard as you think to accommodate your food allergic friends and family when looking for party food ideas, classroom treats, or gifts. At Allergy Cookie, we provide you with ideas and recipes to do just that!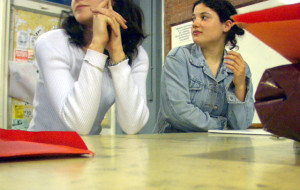 Remember to always ask questions and communicate in advance with each of your food allergy friends as varying levels of severity, management styles, and health concerns exist for individuals with food allergies.  By getting to know the specific needs and preferences of your food allergic family and friends, you'll not only be able to help keep them safe but will appeal to their unique emotional needs as well.
Feel free to search our site or browse the most recent articles written specifically for non-allergic people like you.  Then subscribe to our site and join our social network so you don't miss anything new!