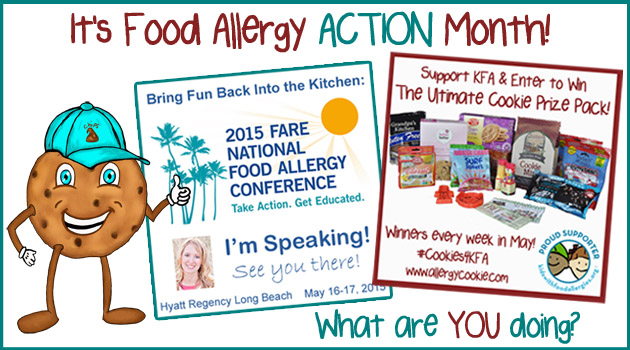 Food Allergy Action is taking place all over the web this month and there's a lot you can do to get involved, plus make efforts in your local community!  From giveaways to games and fundraisers, infographics to share and education and outreach opportunities, here's just a few of our favorites:
Why is all this great stuff happening, you ask?  Because May is Food Allergy Action Month with special dates dedicated to different areas of food allergy:
It's time to take action!  Here's what you can do:
Prepare

(check and renew prescriptions, review action plans with your children and caretakers, etc)

Spread awareness

(share on social media, school activities, local government proclamations, etc)

Give back 

(donate to your favorite food allergy non-profit organization)

Educate

(friends, family, doctors, caretakers, food providers and so many more)
What are you doing to take action this month?  Visit our facebook page and let us know, then subscribe to our site and join our social network so you don't miss anything new!