I am so excited for my friends with corn allergies that TruJoy Sweets (sister company to Surf Sweets) has released corn free allergy friendly candy canes this year!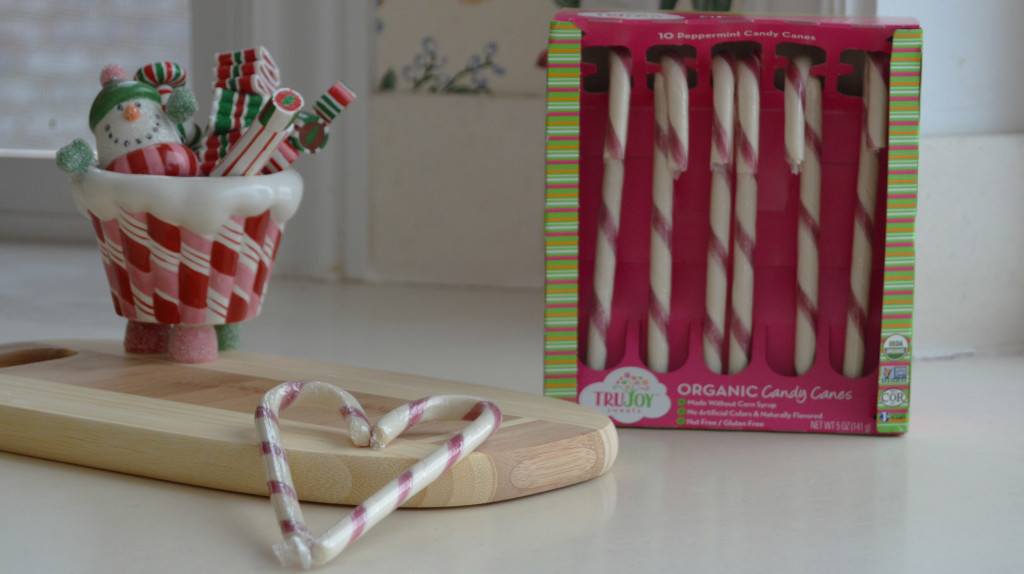 It's hard to be a kid (even harder to be the parent of the kid) who is limited by food allergies during holidays.
At Christmastime, receiving a candy cane from Santa is like a rite of passage… not to mention all the fun crafts at school parties where kids use candy canes to make cute little reindeer or sleighs.  And have you seen some of the amazing wreaths, snowflakes and stars that people are making out of candy canes these days?
Candy canes are simply a must-have during the Christmas season.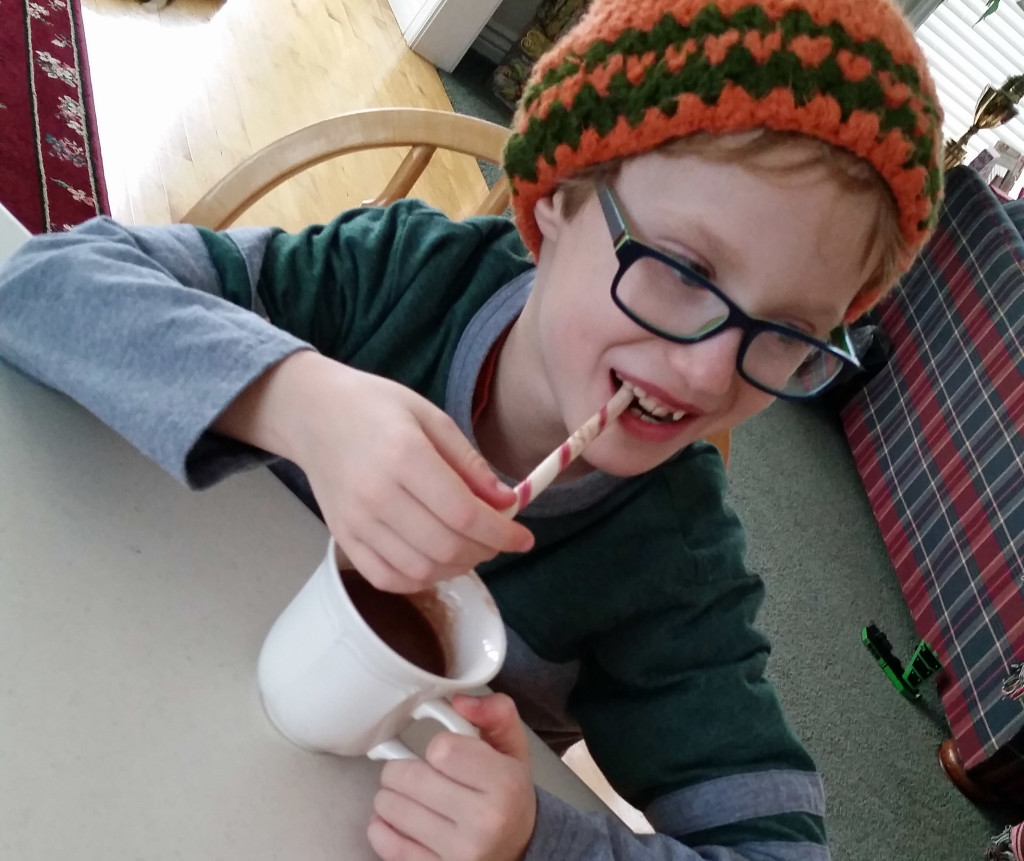 The bonus?  When I first tasted the candy canes that TruJoy sent me to sample, I was pleasantly surprised to discover that while peppermint flavored, these candy canes don't have that strong mint taste that a lot of today's kids reject.  They actually taste kind of fruity and their pink color means you can use your leftover canes (assuming you can make them last long enough) for fun Valentines treats like this cute little heart pop (directions below).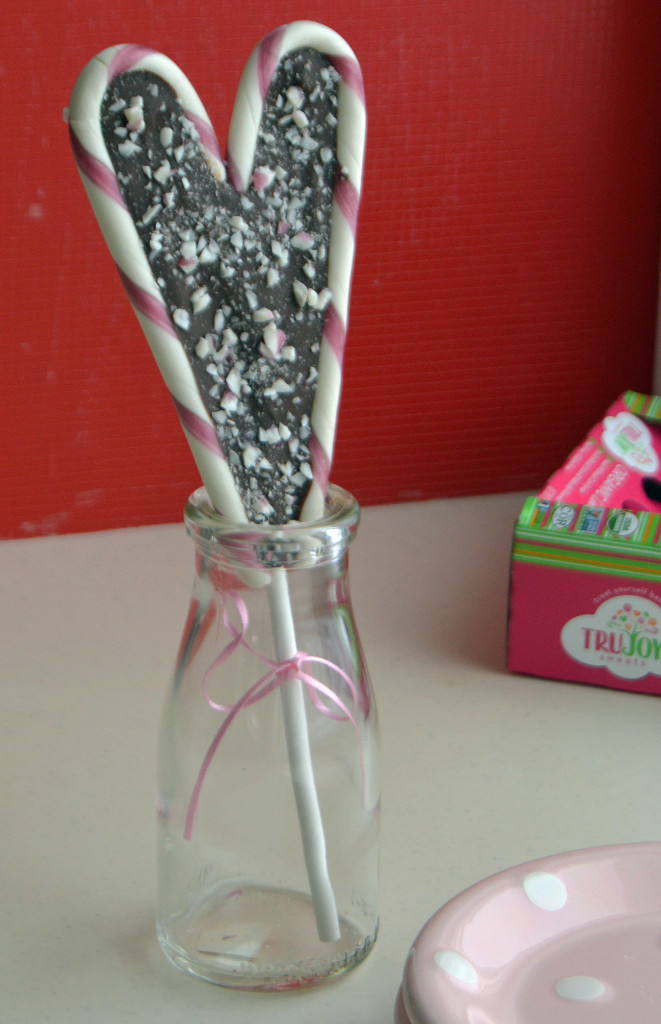 Thank you TruJoy for your commitment to bringing little joys to our kids hearts that really do go a long way!
Candy Cane Heart Pops
Place two unwrapped candy canes on a piece of wax paper to form a heart shape.
Slide a cookie stick in between the two candy canes at the bottom of the heart.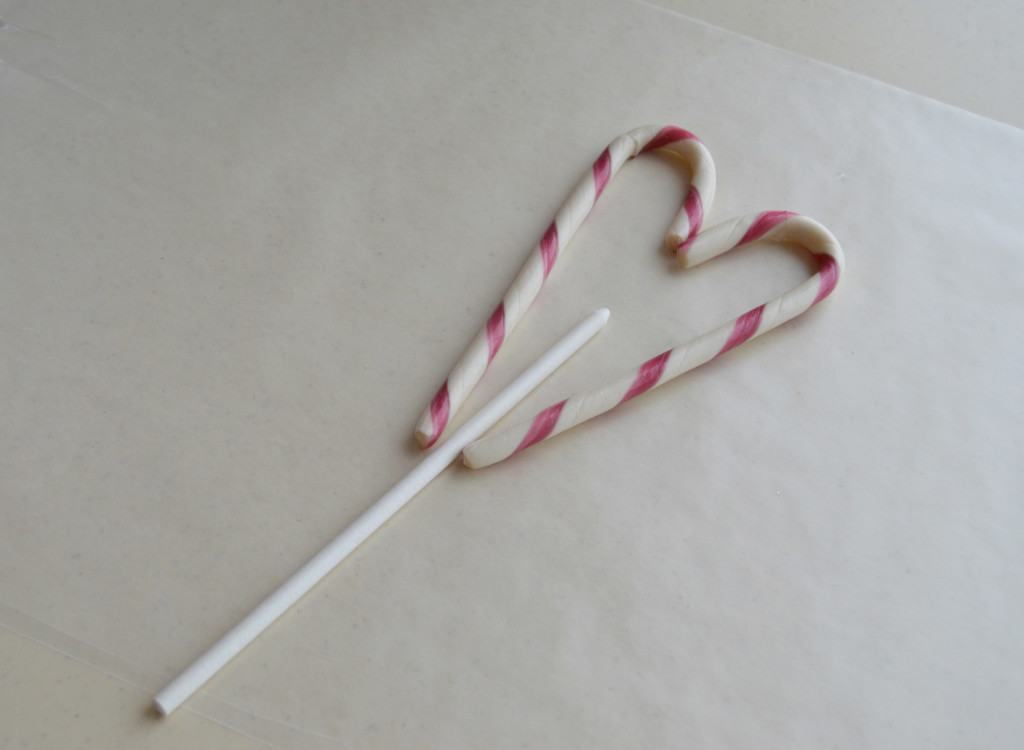 3.  Melt your favorite safe chocolate by warming in the microwave for a minute or two, stopping to stir every 20 to 30 seconds, until chocolate is completely melted.
4.  Pour & spread into the center of the heart until the chocolate is reaching all edges of the heart shape.
5.  Crush a third candy cane and sprinkle the pieces on top.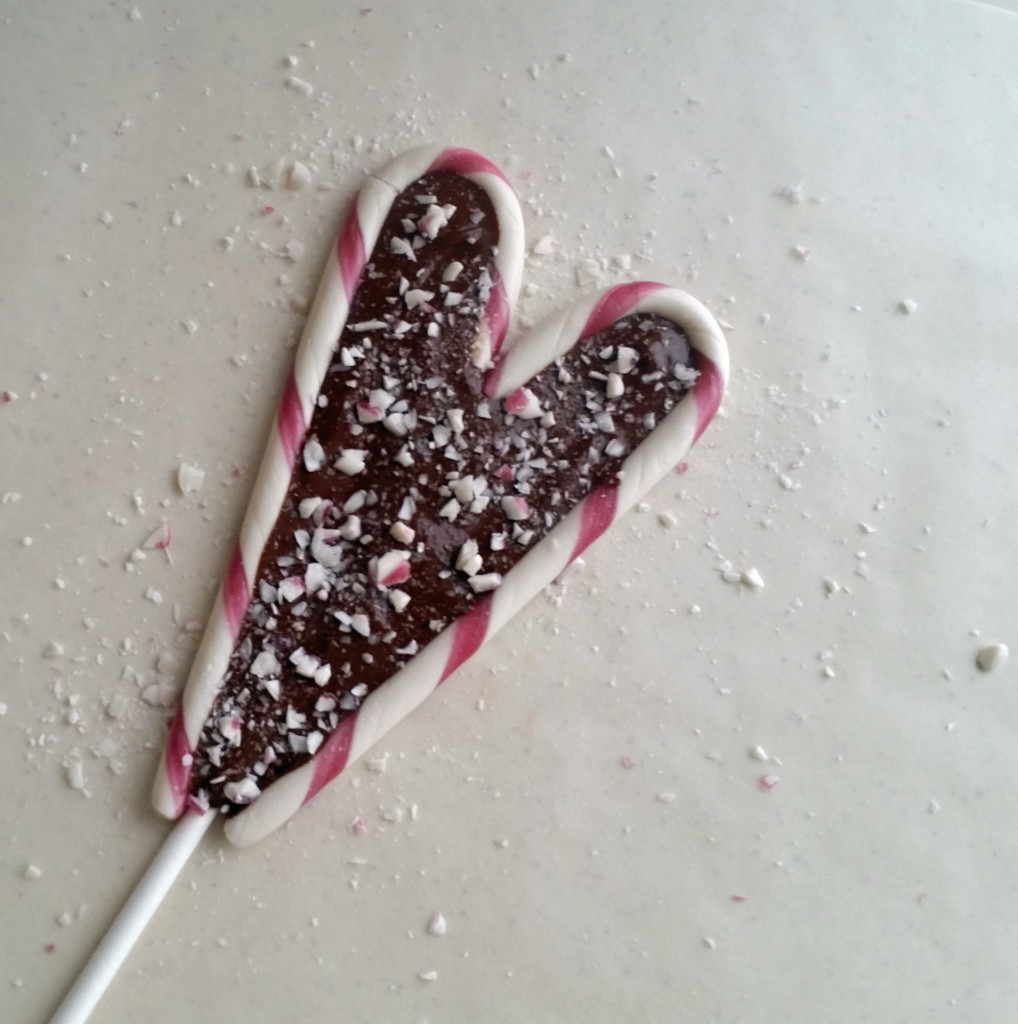 6.  Let sit until chocolate is firm and heart pop can be safely picked up by the stick.
7.  Wrap and give to your favorite little Valentine!