Do you have a preschooler with food allergies on your Christmas shopping list this year?  Let me tell you about something that I think is the perfect gift… especially if you're a grandparent!
We received a Pre-School All-In-One Backpack from Obersee recently, after I went searching for a suitable replacement for my son's perfectly sized character themed backpack that we used to carry his meds in everywhere we went.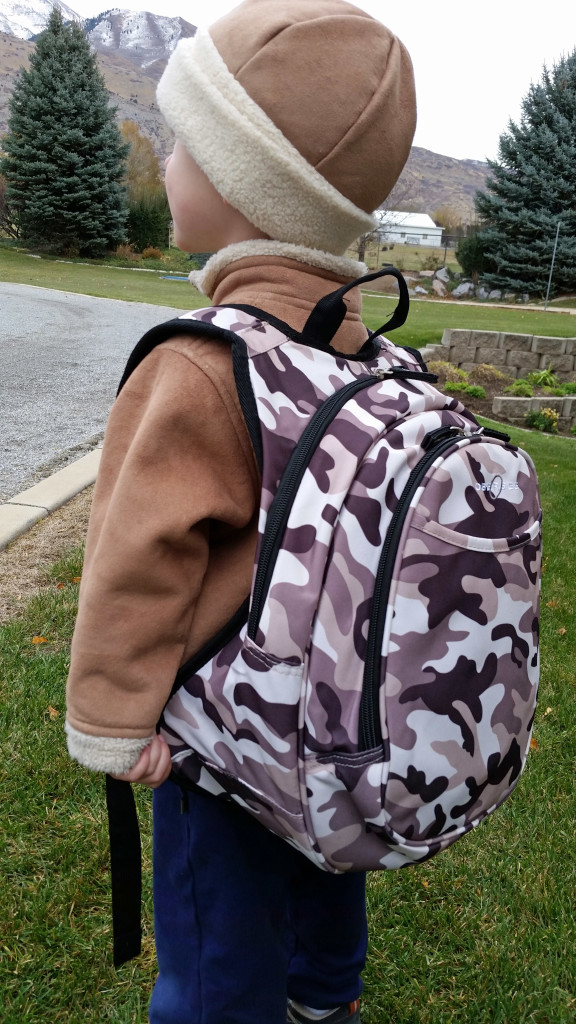 By the time we load up all of his meds and a few snacks to get us by for a day of errands, his backpack gets pretty heavy for him to carry which means that I usually end up tossing my keys, phone, and wallet in the bag and carrying it around myself.
Basically, his backpack had become my new purse and it was wearing out fast.
I wanted to replace the backpack with something better quality that was more durable and designed to last longer. Yet, I wanted something small and light that he would be interested in carrying on his own as well. The more I can get him used to carrying his own meds now, the easier it will be for him to remember to carry them on his own when he's away from me and self-carrying has become essential.
On top of all the worn out backpack, the insulated case that we used to store his meds inside of his backpack was also falling apart, so I was looking for a replacement for that as well.  We don't let our food allergies limit us from going anywhere in all kinds of weather conditions and I really liked the extra protection from extreme temperatures that the insulated case offered us.
That's when I found this All-In-One Backpack from Obersee.  Looking for a pre-school sized durable backpack was what originally led me to Obersee, but the insulated outer pocket was the seller!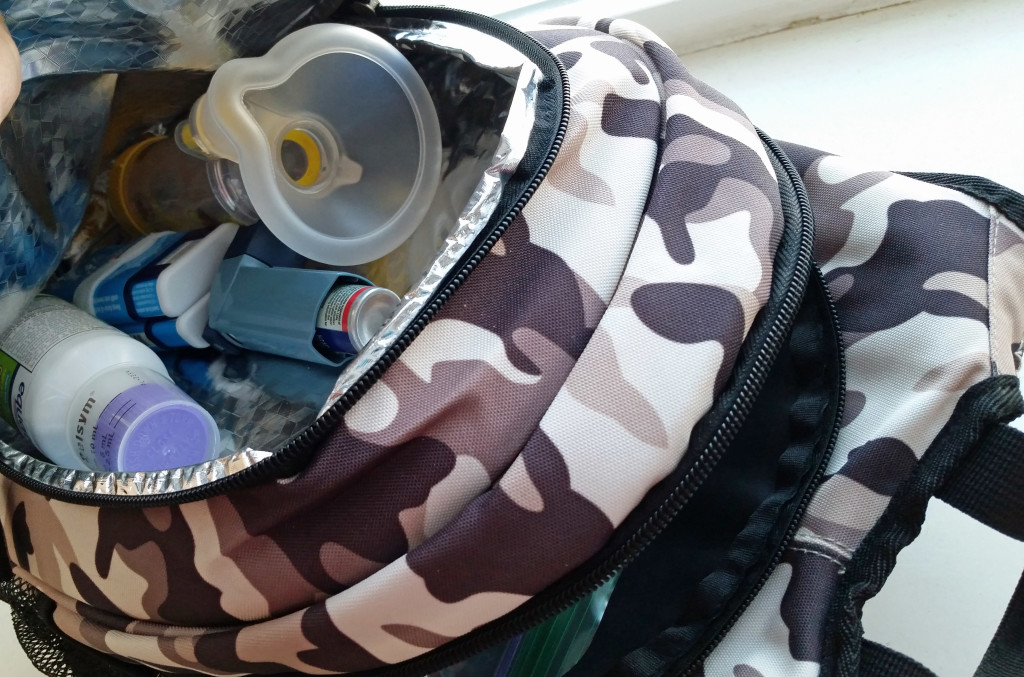 Now there's no need for a separate case and there's plenty of room for me to drop my entire purse in the main compartment if my son gets sick of carrying his backpack around.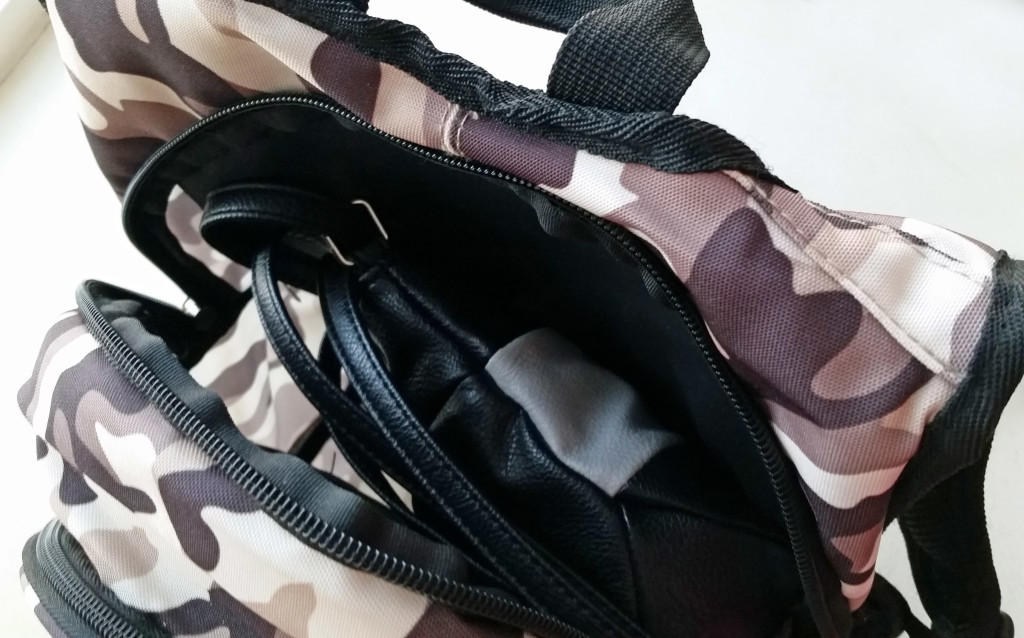 Two other added bonuses that we are loving is the chest strap which helps distribute the weight, encouraging my son to carry his backpack more, and the side pocket which is perfect for carrying his water bottle (another essential we carry with us any time we leave the house).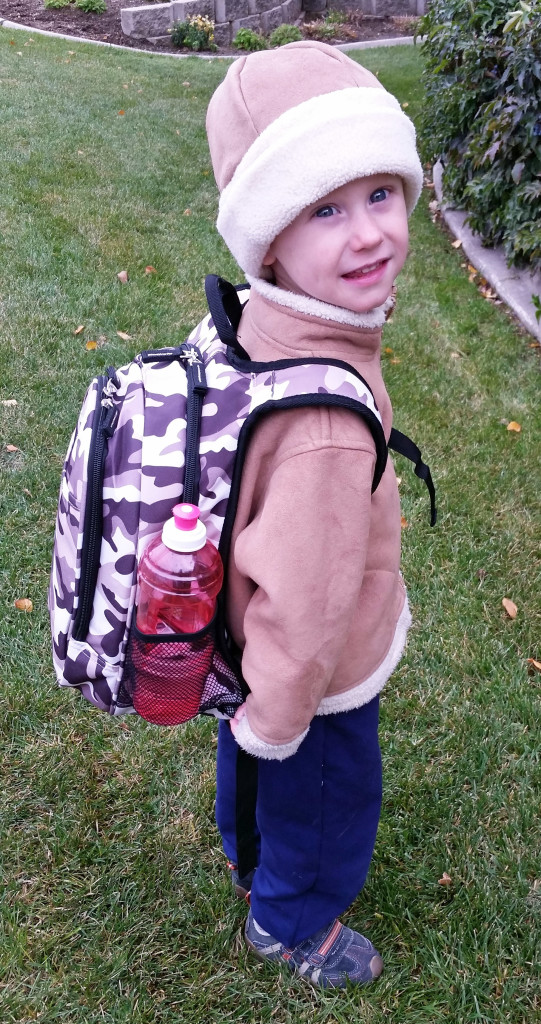 The inside pockets are also handy for quick access to wet wipes or keys without having to dig around in the bottom of the bag.
I think we scored with a great combo of convenience, practicality and durability with this backpack. My son loves the cool camo design, but there are several other designs to choose from as well and the pricing for this backpack is very reasonable.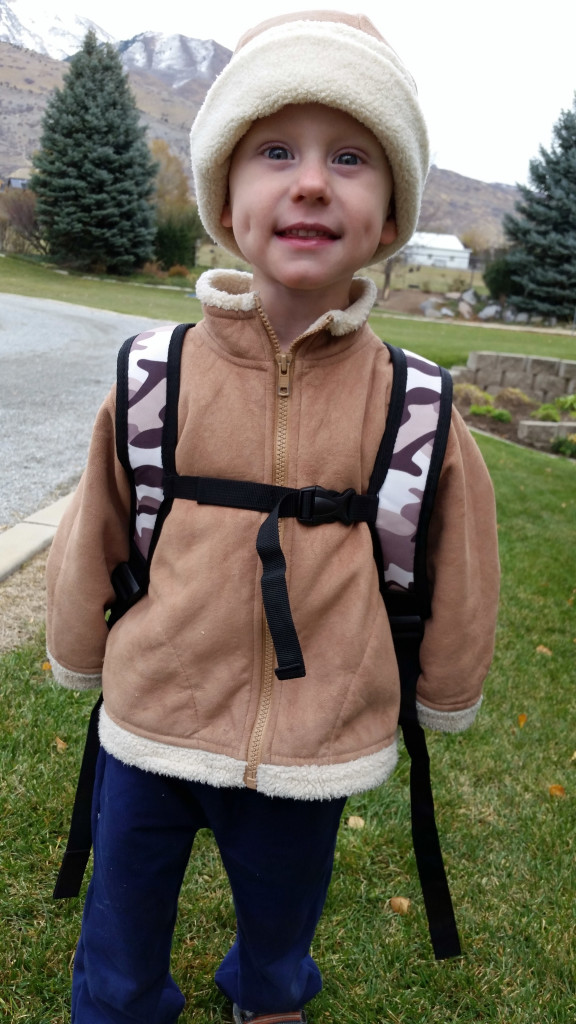 And remember what I said about grandparents earlier?  On top of giving this backpack as a practical and thoughtful gift, you can also stuff it with some toys and clothing while still presenting it as a single gift (so you can get away with spoiling your grandchild and his parents don't get too upset about you out-doing Santa by giving him too much).